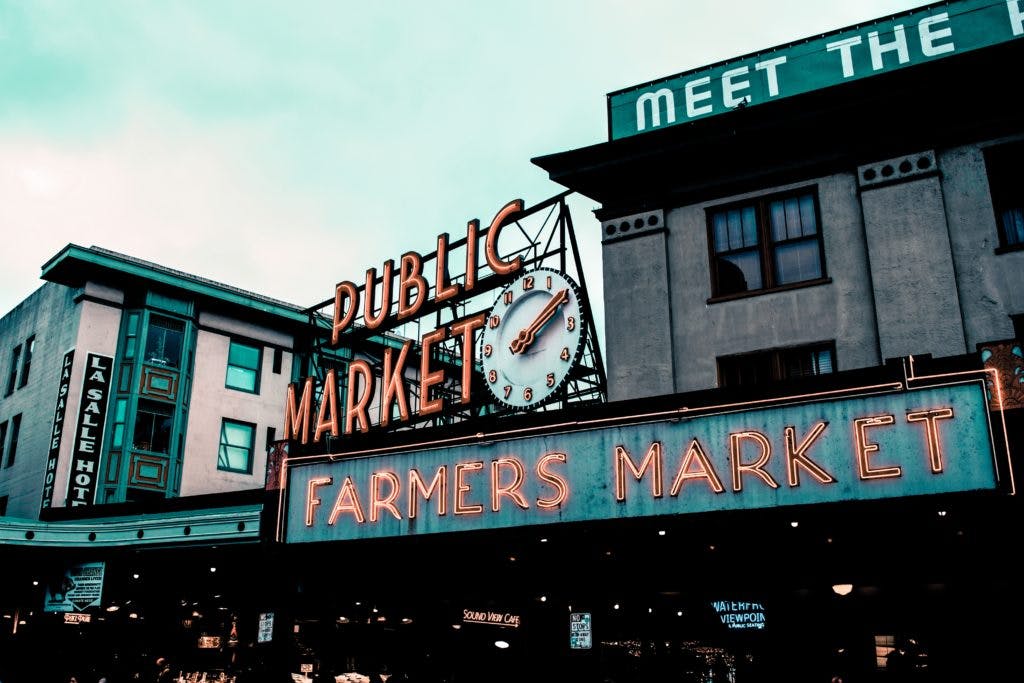 Seattle, a city on Puget Sound in the Pacific Northwest, is surrounded by water, mountains and evergreen forests, and contains thousands of acres of parkland. Washington State's largest city, it's home to a large tech industry, with Microsoft and Amazon headquartered in its metropolitan area. The futuristic Space Needle, a 1962 World's Fair legacy, is its most iconic landmark.
The Seattle Center,  location of the 1962 World's Fair, has become a premier destination for arts, entertainment and leisure activities.  The 74-acre campus is home to The Experience Music Project, The Chihuly Garden and Glass Museum, and The Space Needle.
Downtown Seattle hosts the Seattle Art Museum, The Seattle Symphony, and Pike Place Market.
Historic Pioneer Square is the destination for the Seattle Underground Tour, and is adjacent to CenturyLink Stadium and Safeco Field.
The natural beauty of Seattle – it's surrounded by both mountains and water on two sides – is one of the biggest draws for residents.
The scenery and proximity to nature, perhaps, contribute to Seattle's inherent attitude: one of calm and patience. Locals are mocked for always allowing others to merge on the freeway, but that attitude extends to everyday life, where coffee shops harbor intellectual discussions, and nightlife is more about chilling with a beer at the bar than wild nights on the dance floor.
For many, living in Seattle has as much to do with what's outside the city proper as what's inside. Less than an hour from downtown, residents escape for the day or weekend to wineries, ski resorts, hiking trails and sprawling parks. Seattleites bring that love of nature into the city proper as much as possible, enjoying Seattle's parks and tree-lined streets while staying cozy in fleece jackets (practically the local uniform).